Access immediate, local and relevant essential support services where you live
Register your service
Hope in Swansea welcomes all support services who offer hope to people in Swansea to register with us. If your support service is free or heavily discounted, offering hope for someone in need of it, then we want you to register today! If you feel your support service doesn't fit we want to do everything we can to change that.
Register your service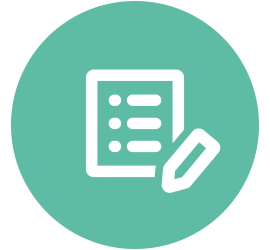 "What Thom and his team at Matthew's House have created is a huge support network for our community and we wish them every success in spreading the word, and getting the Hope in Swansea app to the fingertips of everyone who may need support"
Julian Winter, chief executive of Swansea City football club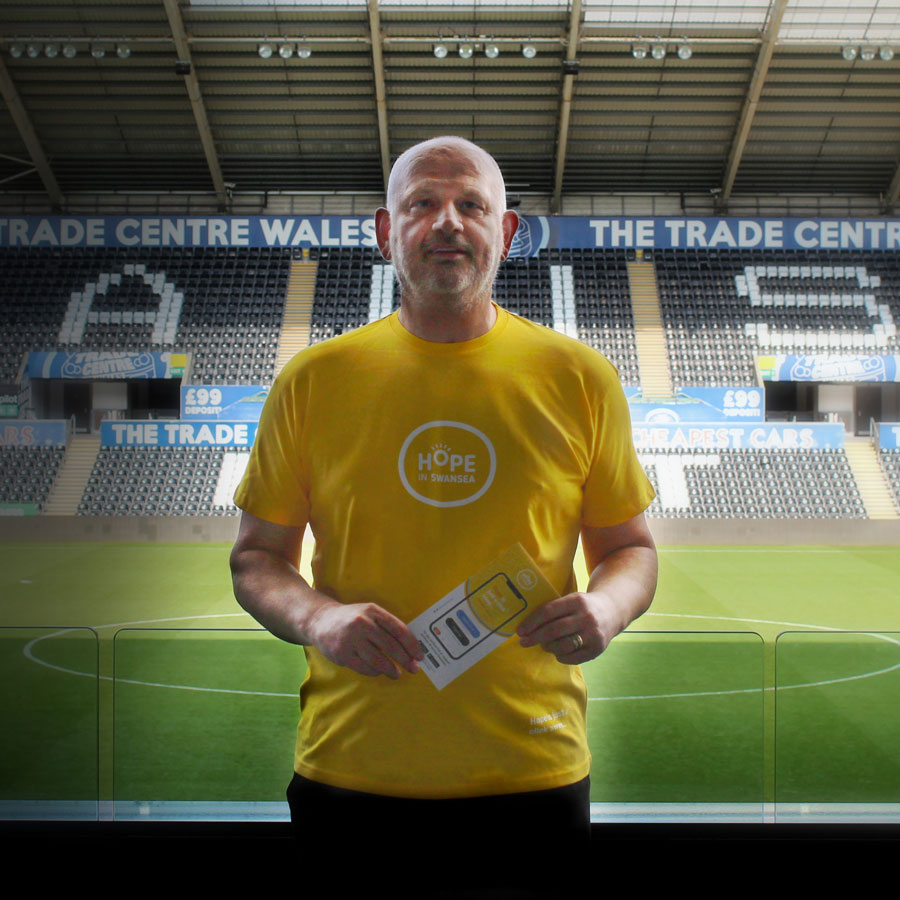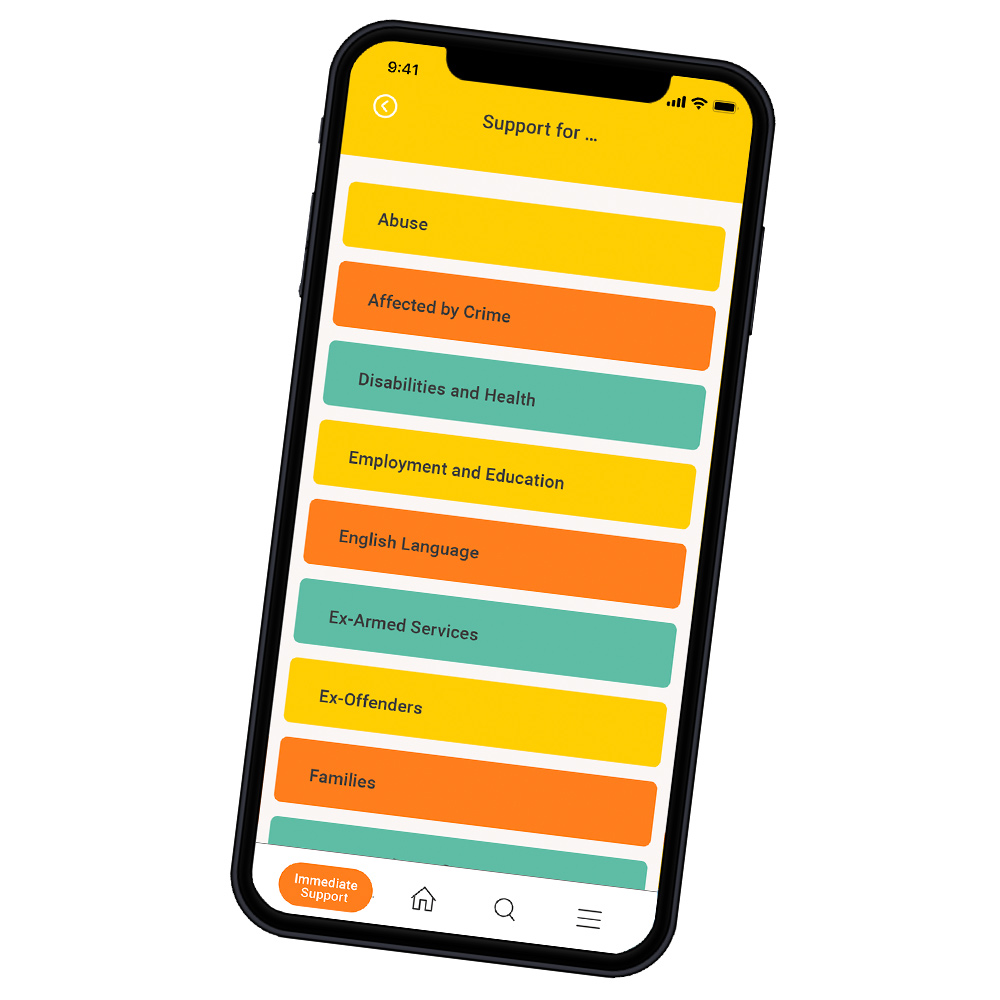 Why the need for this app?
The Hope in Swansea app was born out of conversations with hundreds of people going through crisis and looking for information to get them out of it.
Seeking to meet this need has led to numerous posters, handouts, manuals, folders and notes. However, it has always been an impossible task to ensure the information is up-to-date and available in the moment.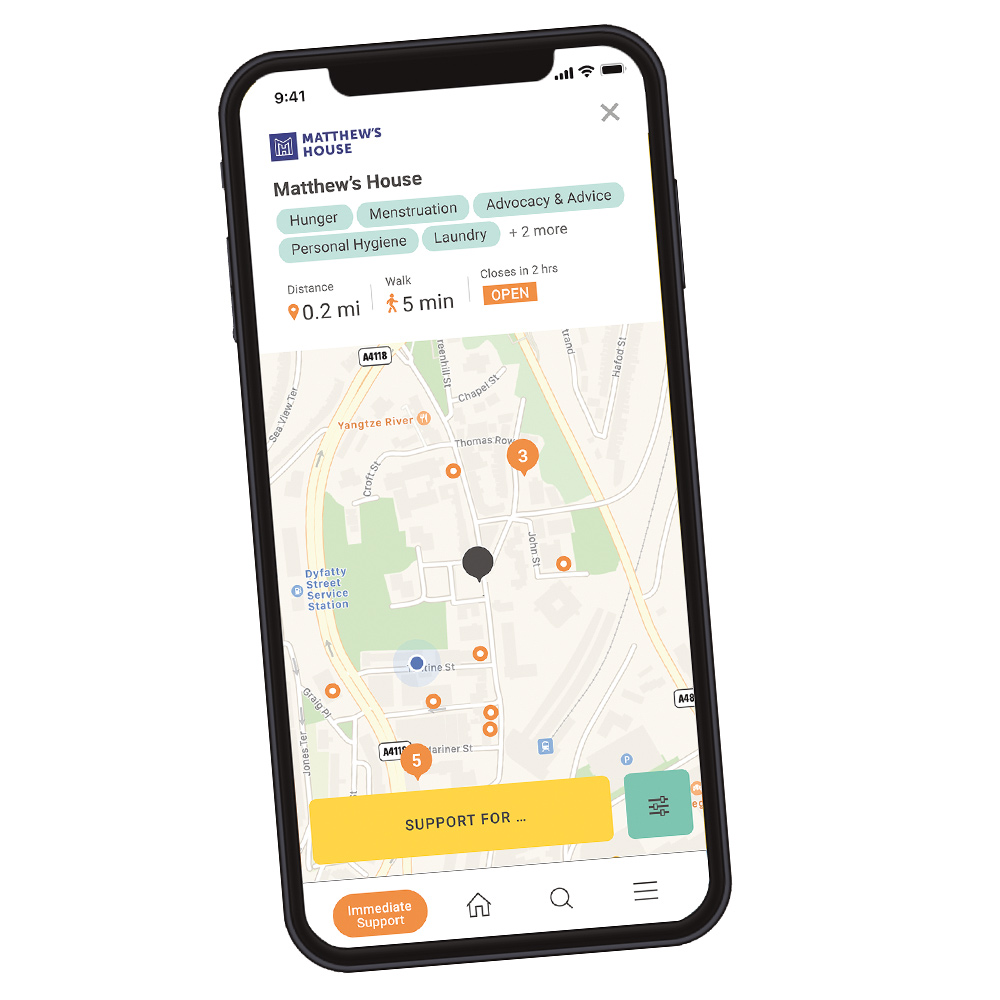 Fast, simple, free!
The Hope in Swansea app, which already has the support and engagement of countless organisations, will eliminate this time-consuming process. This means no more long-drawn-out conversations or having to trawl through folders or emails to find a simple answer that would allow someone to engage with support. If you are concerned for a neighbour, friend or even stranger on the street, this App could give you and that person hope.
Accurate, up-to-date information
Crucially the app will allow supporting organisations to register and update their own key information, such as locations, opening times, criteria, and basic information.
The information of support services will be regularly updated and reviewed, thus ensuring that it remains accurate.
It will be completely free to share information and to seek it out. Our aim is that this simple friendly solution can be used by countless people, agencies, key workers and professionals to guide those needing support and hope to those able to give it – all within a matter of a few clicks on the device in the pocket! Information will be divided by support type and location, with a mapping function that will literally guide you to the closest service to you.